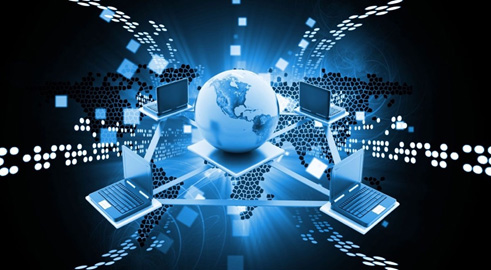 Summary:
It is noteworthy of mention that when properties and portfolios have a high degree of PropTech exposure, greater than their peers:
They achieve better valuations
They enjoy extended lifespans
They survive longer lifecycles, remaining relevant to their tenants, users, and the broader community for longer
With Covid-19 continuing to plague countries worldwide such as India, South Africa and elsewhere, the proceeding months pose a major challenge for business-continuity and success, especially for tenants and property owners who have suffered significant losses attributed to the pandemic.
The losses faced by property owners and tenants have been substantial and manifold: loss of business and sales, rental income, unsold merchandise, forced-markdowns and special-offers, and customers under the worst duress ever. Apart from dwindling revenues, retail companies in the country are also scrambling to keep abreast of an accelerated evolution of consumer demand and the inevitable cash-crunch. Against this background, tenants (retailers in particular) and property owners are adopting advanced technology mechanisms to optimise their operations, inventory, restore customer confidence and, ultimately, improve their sales. Commencing from the way their businesses are operated, to the means of customer acquisition, tech-based solutions proffer them means to adapt to the new challenges whilst safeguarding their employees, contractors, and customers.
To date, many signs of improvement to the business realm are apparent, as are the multiple technological-responses that are being applied to warrant the accessibility and utilisation of retail spaces and malls, notwithstanding the ravages of Covid-19.
Within this article, the specific areas of technological-enablers in respect of business continuity are explored, as well as the associated unintended consequences of an all-too-rapid adaptation of technology.
Technology as the Enabler:
Contactless EVERYTHING!
Within a post-covid world, the use of contactless entry systems will be a standard practice. Equipped with temperature screening and facial and mask detection features, these systems will enable retailers and mall owners to provide their staff protection, minimise human interaction and assure their customers about the in-store and in-mall safety procedures. It is anticipated that customers will remain, in part, hesitant about visiting physical stores and malls for the near-foreseeable future. As such, only properties, malls and retail outlets that have integrated contactless entry mechanisms will be able to restore their confidence.
There are already contactless entry systems being applied in parking lots, washrooms, elevators and food and beverage (F&B) public areas.
Density Monitoring
Physical density measurement measures are crucial in slowing a pandemic. As such, if properties, malls and retailers can control the access and egress of individuals through their spaces, this offers a good chance of the spread of the pandemic slowing and coming to an end. Malls and Retailers have begun to retool their traditional footfall technology systems to count and to manage people-density within their premises, thereby, creating safer environments and encouraging customer-confidence.
The Rise of Virtual Stores (and Walk-Throughs)
With social distancing measures being in place for the foreseeable months, virtual and augmented reality technologies will enable mall and retail businesses to offer their customers the experience of shopping without their physical presence. For example, virtual store walkthrough-apps allow buyers to enjoy a no-contact, hassle free shopping experience. Similarly, virtual-trial-rooms enable customers to test various apparels and accessories virtually.
AI Customer Engagement
Majority of business sectors have reaped the benefits of incorporating elements of artificial intelligence (AI) into their operations. Mall-management and retailing alike are also benefiting from the use of this technology, albeit slowly. A new form of service involves the use of AI-based chatbots, for example, that businesses can use to cater to their customers' queries "24/7". These chatbots are programmed to respond to repetitive queries, resolve simple issues and, also, make product recommendations based on the customer's previous purchasing patterns. The instantaneous responses of AI bots render them a perfect aid for mall and retail companies during this pandemic.
Service Kiosks – Self-Checkout Points
While self-service kiosks do not qualify as a novel solution, they are playing a crucial role in the retail realm to minimize human interactions. Automated self-service and self-cleaning kiosks provide customers with detailed information of the mall's services, retailers' product catalogues, promotional announcements (discounts and special offers), and the payments and checkout procedures. Deployment of this technology further enables optimisation of the operational space, thereby, reducing the number of people on the floor at any given time and enhances the customer experience overall.
Retail Sales Measured in Real-Time
How can something as crucial as retail sales management not be monitored daily?! This is alas how most malls are managed, where there is a void of real-time sales data being studied and used by mall owners. Imagine knowing how successful an event has been or, how well retailers are performing. Imagine NOT (being able to do!)
Unsurprisingly, there is a raft of point-of-sales-management systems available to apply to malls and their retailers. It has been proved globally that the effort to implement these systems is well worth it, yielding data that supports decision-making, including inter alia trading density, conversion, trajectory of trade and rental-hot-spot-determination.
Supply Chain Logistics and Mall Re-Purposing
Retailers are now allocating a lot more towards building their online infrastructure in order to provide them with stronger foundations upon which to roll out a 'just-in-time-of-ordering' omni-channel experience for the customer. The lockdowns that have been implemented across the world have shifted a lot of people to try online ordering for the first time. Majority of these individuals are very happy with what they received with the service being there when they needed it most, resulting in a substantial growth of the eCommerce space. This trend has continued. The logistics sector will continue to move closer into our urban environments too, to be closer to their urban customers, offering mall owners some very interesting re-purposing options within their existing malls: storage spaces, eCommerce fulfilment and (smaller and more localised) distribution centres.
Contactless Payments
Businesses and banks have aggressively been promoting the use of non-cash digital methods of payment in the wake of Covid-19. Most online retail platforms have already removed their (older) COD (cash-on-delivery) option to facilitate a contact-free delivery experience. More and more, we see offline retailers asking their customers to use digital payments systems exclusively with the support of banks such as contactless card payments (with the tap function), Apple Pay, PayTM and Zapper. On the surface, this not only limits physical contact, but will also enable a faster checkout procedure.
A Cautionary Tale
As when we are hiking, "moving as fast as the slowest", there is an unintended consequence lurking in the underbrush. Societies cannot afford to alienate, ignore nor exclude members, and at the speed technology is moving, there is a distinct risk that the poor, aged, disabled and the very young may unintentionally be excluded. Sweden's recent realisation that the poor, aged and the very young may have been detached from their planned movement towards 'cashless' has meant a substantial rethink in respect to how these sometimes-marginalised groups can be included into the inevitable wave of innovation.
Conclusion
It appears that the urgent response to Covid-19 has accelerated a technological response that required years in the making, to just a few months.
Apart from the technologies mentioned above, there are several other areas where technology is being deployed to ensure the seamless operations of malls and retailers. As long as the above-mentioned marginalised groups are not excluded from the techno-shift, and despite the recovery from Covid-19 taking some time, it is clear that malls and retailers will recover and regain their lost customers.
AND the convergence of two worlds: "the tomorrow-world of applied PropTech."
Technological advancement leads the way to new business prospects within the real estate industry. Mobile phones represent only one component, while a diverse array of technology tools and solutions capable of disrupting the real estate market altogether are only a click away.
The PropTech economy is the confluence of two great bastions of investment and enterprise: technology and the real estate industries. It touches everything in society, from how we work, live, and play to our investment decisions. Even before the onset of the Covid-19 crisis, real estate practitioners were enthusiastically engaging with and applying the broader principles of technology to benefit their built environment assets.
Event
Register: https://lnkd.in/dugraNN