PROPTECH FROM AN INVESTOR'S PERSPECTIVE
December 09, 2021 • 5 min read
By Cailin Donachie, PropTech Africa Association Intern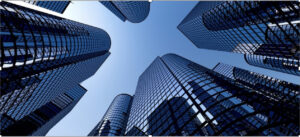 Technology is evolving continuously and boasts to possess the means to change the world and the way we live. Technology is also paving the way to innovate further and has begun to make its mark on the real estate industry. In 2020 alone, over $30 billion in venture capital was invested into PropTech. Technology is being used by all types of real estate investors from homebuyers, to property managers and institutional investors. As such, the future of real estate is inevitably said to necessitate an incorporation of technology. Technology is said to drive efficiency in real estate which, ultimately, leads to improved asset returns, reduced friction, and greater transparency. As such, as an investor, it will be important to, therefore, be aware of what is available in the industry to avoid missing out on potential deals or opportunities to boost asset returns.
                PropTech = Property + Technology
This equation seems relatively simple and its popularity as an industry has achieved huge investment from venture funding. It seems to be a relatively straight-forward combination of property and technology – demonstrating the potential to digitally transform one of the largest sectors in the world. This ability to boost asset returns has led to there being an increased desirability for investors to invest in PropTech companies. However, despite there being the perception of an abundance of money in pursuing start-up's and innovations, these start-ups need to be viable in order to maximise on the profitability. PropTech investors will face problems and, therefore, need to incorporate measures to ensure the success. In order to prepare for such challenges and avoid failure, investors, therefore, need to be aware of the problems PropTech firms can face. As such, there are four conditions that potential investors into PropTech start-ups should ask about the specific start-up to safeguard their success: Scalability, Commercialisation, Relevance and Sustainability.
There are many stories circulated around the success of start-ups. However, these successes are often rare. Many start-up stories go unheard of as they often don't make it past a certain point that is of noteworthy mention. One such major influencer of start-up ruin is 'scaling.' Gaining traction in the form of a steady revenue stream does not necessarily translate into a successful and profitable business. However, investors tend to aggravate this situation as they risk losing all their money in the hopes of a major payoff so they turn their focus to growth over other aspects. This scaling ('growth at all costs') can, however, result in steep, and often unexpected, failures that impact the success and longevity of a company. This problem tends to arise in instances where solutions are developed in isolation. Proptech founders often come from technology backgrounds, but lack the understanding of the nuances that building owners and operators actually desire. Specifically, in PropTech start-up's, missing the mark on the product or market fit is a major downfall for such start-ups. This is particularly concerning for investors who gamble all their equity. However, the prospect of success is admirable, but, most success requires assistance from others as although technology may be able to be built in a vacuum, business success requires strong networks and flexibility. A great idea is only able to change the world if executed well. The property industry, in particular, is built around relationships and, therefore, it is important for PropTech start-up's to be centred around the same objectives. As such, it is important for investors to ensure the target market is at the core of the technologies being implemented to ensure traction, not just upfront, but through the lifecycle of the business by posing the question of whether the start-up is 'scalable.'
The second important question for an investor to ask is whether the start-up is 'commercial.' The question of commercialisation is centred around running a business for financial gain. As an investor, it is important to enquire what functions are critical to ensuring the commercial success of the new product or service. In such manner, this allows investors to raise and solve problems of the new product before bringing it into the market. This too helps an investor to determine the ideal time to launch the start-up through conducting a review of the different factors influencing the launch. There may be numerous influential factors such as unfavourable market conditions or inquiries necessitating change, but this requires an investor to make an investigation, thereof, in order to make critical and strategic decisions. This can help the investor to ensure a better choice of the product offering and to achieve an increased return on investment through thought-out decisions and efficient processes.
Furthermore, as highlighted above, missing the mark on a product of market fit is a major downfall of a PropTech start-up. As such, it is crucial to consider the 'relevance' of the start-up. Although there is a desire for investors to 'get their share of the cake' by jumping on the PropTech trend, it is important to consider whether there is a place in the market for the specific PropTech start-up. Consumer demand is fundamental to ensuring a start-ups success and, therefore, it is critical to investigate the relevance of the offering. As, despite the popularity of the new industry, if there is no place for the start-up, the long-term viability of the firm is at risk. In such investigation, it is important to not just look at whether there is upfront demand, but to ensure that the firm is able to maintain its relevance throughout the lifecycle of the company to ensure the businesses sustainability.
A final consideration to be made is the overall sustainability of the PropTech investment. In order to ensure the long-term success of a business, and ultimate function as an investment, it is crucial to determine its overall sustainability as this is critical to a business's profitability. With the growing recognition of the importance of sustainability, ensuring economic, social and environmental sustainability is an essential requirement. Through implementing sustainable practices, this can not only have a direct impact on profitability through reducing costs, it can help improve a company's brand image which can help achieve increased popularity. It has also been noted that sustainability strategies allow companies to make long-term investment strategies. Achieving the triple bottom line is crucial to ensuring a company's long-term success. As such, it is not only important to consider the financial sustainability of a PropTech in terms of the profitability of the company, but so too is the social and environmental aspects.
Therefore, although there is a large amount of money attached to chasing start-ups and innovation, it is important to be aware of the risks attached in order to ensure the viability of such start-ups. This is because long term success, and ultimately profitability, vests in the viability and longevity of the companies that are invested in. However, through taking into account the four conditions of success of a PropTech firm, this will aid in ensuring the key fundamentals of a PropTech success are considered which will help ensure the viability and profitability of your PropTech investment.